About SR
Well what can I say?
I suppose in a nutshell I am your average guy who has managed to achieve a pretty extraordinary lifestyle… and to be honest, even to this day I have to pinch myself, because the fact is not so long ago I knew NOTHING about internet business and digital marketing. Yet after a bit of time and effort, I have been able to build a multi million dollar business and create a lifestyle where I live life on my terms with no boss, no commute, no long hours and no more living from pay check to pay check!
You see something I've had the good fortune of KNOWING, is just how powerful our 'Intentions' and 'Abilities' are… so when I stumbled into Internet/Digital Marketing by complete mistake as a 26 year old burnt out corporate slave… some how in my guts, I just KNEW I could do it. Even though I had just MISERABLY failed with my first business attempt!
And I am SO THANKFUL that I stumbled across this way of building a business, words can't even express it.
But before I tell you any more info on me, let me just give you a quick bio…
My Family:
I have my wonderful parents (seperated), I have two sisters & three brothers, I am lucky enough to still have my amazing grandparents. Many cousins (one who is also an internet marketer), lots of aunts & uncles.
Primary Residence:
Split between Surrey, UK & New York, USA.
My Markets:
As an affiliate I have mainly focused on selling products in the following markets. Dating (events & info products), weight loss, muscle gain, social media, quit smoking (physical & info products), Gaming, Organic Foods, Weddings, and Internet Marketing.
In direct sales I have focused on Travel, Personal Development, Coaching/Training, Events/Mentorship & Nutrition.
Travel (Associate)
Personal Development (Associate)
Coaching & Training  (Founder)
Events & Mentorship (Founder)
Nutrition (Associate)
Regular Daily Net Profits:
£1000 – £15,000 DAILY! My record day is over $250,000
My Marketing System & Community
The Six Figure Mentors -  Click here to visit
SFM delivers expert education and empowerment to entrepreneurs around the globe. SFM is a mentoring platform for individuals, entrepreneurs, and small business professionals seeking to increase their effectiveness and results. SFM delivers live, in person, and virtual mentorships in every aspect of entrepreneurism including:
Internet/Digital Marketing, Personal branding, Success mindset, General entrepreneurial skill sets, Fortune 500 best practices in sales, service, personal branding, communication, conflict resolution, and Business leadership.
My Business Partner (and one of my best friends)
Favorite Business Books and Authors:
"Rich Dad Poor Dad" Robert Kiyosaki"
"As a man thinketh" by James Allen
"The Secret" by Rhonda Byrne
"The Four Hour Work Week" by Timothy Ferri
My top five values in life (in no particular order) are:
Family
Love
Integrity
Success
Freedom
Favourite Part Of My Business:
The many different ways it gives me freedom in my life. It allows me to do what I want whenever I want and on my terms.
Least Favourite Part Of My Business:
None. Working from home or anywhere in the world (with laptop & internet connection) is the best!
The Very Best Thing About Having An Internet Business Is:
Waking up when I am ready to…NO ALARM CLOCK! Being able to hop on a plane to anywhere I choose tomorrow without having to give notice to anyone. Deciding half way through the day that I don't feel like doing any work, so just chill out……
Favorite Quotes:
"The two most important requirements for major success are: first, being in the right place at the right time, and second, doing something about it" Ray Kroc
"Success is nothing more than a few simple disciplines, practiced every day, while failure is simply a few errors in judgment, repeated every day. It is the accumulative weight of our disciplines and our judgments that leads us to either fortune or failure" Jim Rohn
"If you think you can or you think you can't you're probably right." Henry Ford
A Bit More About Me
I am on a personal mission to change as many lives as I can over the next 5-10 years, using the internet as a medium to time and financial freedom. Watch me, or join me!
Success comes in many forms, for some it comes by way of material possessions, others from more time with their family. I suppose these days I really base my success upon the achievement of others in which I have mentored. For the last few years I have dedicated my life to that of having complete financial independence and freedom, something many people only ever dream of achieving. But being in a position to help others achieve the same, has to be the number one thing that gets me jumping out of bed in the mornings.
I have always been the dreamer in my family, the one who dropped out of college, the one who sometimes went against my parents wishes, even ignored most of the advice from the people closest to me. I NEVER wanted to go the easy way, but I always knew my way to the top wasn't going to be the conventional way.
My Story & 'Finding The Better Way'
About 5 years ago I made the decision to look for a 'better way'. A way that would allow me to not only earn good money, but most importantly give me more freedom to do the things I wanted to do in life.
In my teens I was always very active and had a lot of time for everyone important to me. Then at eighteen years old I found out about the real world and my very first job required 70+ hour work weeks. By nineteen, I was totally wrapped up in the corporate rat race and pretty much dropped everything from sport to socialising…
By the age of 26 I was actually earning a reasonable income, but certainly not enough to live in the type of house I wanted to live in, drive the cars I wanted to drive (I happen to like cars) and have an overall stress-free lifestyle…
But after nearly 8 years of working 8am – 7pm, six days a week – I finally decided that I was fed up with the rat race and enough was enough! One evening I came home from work on a Wednesday and decided to start searching online for ideas that could enable me to have a better work life balance.
For days I was literally spending every evening sat on my laptop surfing the internet for a better way. The problem was, I just had NO idea what I was actually looking for. Eventually I came to the conclusion that a franchise looked the safest and quickest option to get me out of my job and hopefully pay me the extra money I wanted.
So to cut a very long story short, I borrowed £12,000 ($20,000), went down to 3 days a week in my job and I took the plunge. I bought into a local business advertising concept which basically involved helping small businesses to get exposure online.
Now I won't beat around the bush here, but the business did not do so well. Nor after 6 months of hard grafting did I ever believe it would. In fact, the money & time it was costing me to keep the business running was starting to eat away at my bottom line so I packed it after about 6 months.
The truth is that advertisers come and go, which means you have to continually advertise for new advertisers, recruit and cold call, which is, very labour intensive and fairly expensive too. The reality of the situation was, that really all I had done is bought myself a job.  A job that I hated and gave me far more stress than even my day job did!
So anyway,  after packing in the franchise I continued my search for a much more passive and automated business model. After several weeks of intense Internet browsing I started to come across all sorts of information and reports on how I could make BIG money online and without falling back into the trap of trading all my time for money!
I learnt from my franchise experience, that I hated cold calling and really didn't want to be selling for the rest of my life. So it was important to me that I didn't make the same mistake.
After many days of doing my due diligence, I started to really believe that there were many great internet business ideas out there, but I also knew that there were a lot of scams too. Eventually I signed up to a monthly module training system by a very well known home business guru called Andrew Reynolds.
So off I went and started to learn some good ideas on building a home based business. The problem I ran into was that I just found the whole process of working from monthly module to module was fairly slow and frustrating. Secondly, I felt that a lot of what I was learning was written too long ago to be fully up to date with the newest and fastest ways to get going online.
Basically, I just wanted to start making money and getting some results RIGHT AWAY! Finally after plodding through tons more information, I decided that the best course of action was to find a mentor who I believed was using the most up to date and automated systems available to guide me through the turbulent world of online marketing and passive income opportunities.
Well I couldn't have been happier with the results. I've been able to cultivate a few great business relationships with some incredible achievers in this business. A few are actually EIGHT figure a year earners! And yes… They KEEP eight figures, I am not talking turnover!
With their help I was able to learn at such an unbelievable rate. What would have taken years only took months. I learned from their trial and error; not mine!!
Through their efforts I was able to implement what works and NOT waste anymore time and MONEY with what doesn't.
This is where most businesses fail because they can't learn fast enough. They run out of money before they figure out what works for them. Don't let this happen to you, because as soon as you get it right, you will be enjoying your time and money the way you want to.
Hobbies & Interests
There are lots of hobbies I enjoy. Yep, I'm a big time car freak! I'm into all sorts of cars from classic cars through to super cars. Since having my online business I have owned pretty much every car I ever dreamed of driving as a kid… Here are some pics!
2008 – 2010

2011 – 2012
Another thing I love is taking frequent vacations and getaways. These include just short breaks that I can drive too and check out the scenery, to exotic holidays that many people only ever dream of.
Since starting my online business I have been to places such as The Maldives, Dubai, Thailand, many City breaks across Europe and frequent trips to America.
Traveling is one of the many "perks" of owning an online business, and having both the financial freedom and the time freedom to just get up a go when I want feels great.
It's even one of my long term aims to have 'a friend in every city' And with this type of business that may just be possible!
Anyway, rather than keep rambling on…
I'm sure you just want me to get on with it and tell you what was the golden nugget I learned that allowed me and so many that I have worked with be so successful!
Well very simply put it's…
Leverage
One of the most powerful concepts I learned from the top mentors I have worked with is to create financial freedom in my life I was going to require leverage. Truly understanding this concept is what separates the poor and the middle class from the wealthy.
The poor will learn how to use enough leverage just to get by. The middle class will wait until they can look at their life and say "Gee, I think I'm comfortable" and then stop adding leverage to their lives. But the wealthy will keep adding more and more leverage throughout their lives to create more and more wealth.
Wealthy people understand that creating wealth involves leveraging their time and money. And that's why they have a lot of poor and middle class working for them.
But what is leverage, really?
Well, my Thesaurus says it's: influence, power, force, control, pull, weight. Simply put, leverage is doing more and more with less and less. Less of what? Less time, less effort, less energy, less worry, less investment. More of what? More income, more results, more value, more free time.
If you're currently trading your TIME for MONEY, you can only exchange about 14-15 hours a day and only earn so much (and you're literally selling your life). But if you can LEVERAGE time and have "systems" set up that run on their own, there's virtually no limit to how much you can earn.
So… the true secret to living an abundant life is not to get a great job, but to learn how to leverage your life. This has obviously been made more and more possible by having the Internet at our fingertips…
Now there are certain forms of leverage that most people have absolutely no clue about. These are only used by a very small majority of every society who use it to live a life of abundance. The funny thing is, the ones that don't know about this kind of leverage are taught to believe that these things are "too risky"! Ironically, that's exactly why they never become wealthy themselves.
How do you leverage Time?
Well, one of the most popular ways is to become a business owner – this is someone who leverages his time by having people work for him, and/or owns a network marketing business where they earn a percentage from other people's efforts (their downline). The other way is to be an Investor – someone who uses money as leverage.
How do you leverage Money?
You let other people's money work for you.
Your bank makes money with your money
Your insurance company makes money with your money
Your mortgage company makes money with your money
Isn't it time YOU started leveraging your time & money?
So What is The Secret?
I think the movie "The Secret" holds many of the pieces to the puzzle many of us are after. After watching this film and implementing the techniques and suggestions, I started experiencing incredible benefits from our actions and thoughts.
This is truly an amazing movie and I highly recommend it to EVERYONE!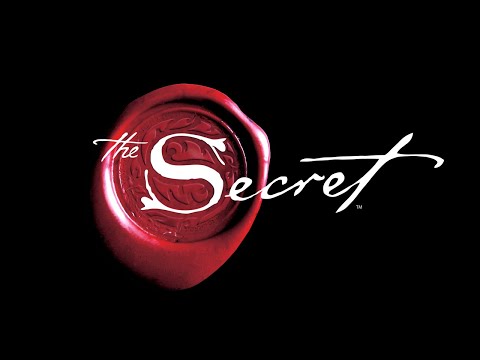 As far as specific business is concerned, I don't think there is one magic secret that will give you all the answers.
I think that there are basics and fundamentals that will help you build a successful business. The proper mindset is the hidden key that many are looking for. In terms of actual business models though,  just think of the opportunity we have before us. We have the world at our fingertips.
Literally…the World Wide Web… more like the World Wide Cash Machine. Think of how many customers or clients we can offer our services to. Truly Amazing!
All we need to know is… What is the PIN number? Once we know that we can withdraw as much as we want. Well…..what is the PIN number you might ask?
Very simply… it is Digital Marketing. If you can become a master at this, then you will never have to worry about your finances again. What I mean is Effective Online Marketing – not just throwing a bunch of money into the web and generating business like that.
I mean using as little cash as possible to generate the biggest return. Yes, there are still costs associated with marketing of any sort. Whether the cost is time or money, there is always a cost. What you want to be is conscious of the returns you're receiving from your efforts.
The trap that many fall into, as I alluded to before, is that they run out of money before they figure out what works best.
This is one of the biggest reasons that you should always go into a new venture with someone who is already doing what you want to do. They can provide the help and guidance that can make the difference between success and failure.
For those who get started with my coaching business, The SFM, I offer my knowledge and education in this extremely important arena. See, if you can master the art of marketing then it doesn't really matter what business/product you have.
Business opportunities will come and go, but the understanding of how to effectively market will last forever. That is why I offer mentorship in marketing online.
I know that if it wasn't for mentors in my life I would not be where I am today. Anyone can show you how to sign on the dotted line or buy this or buy that, but if you're looking for genuine mentors who will support you in your new venture, you should definitely check out The SFM – as we truly can help you in this incredible journey.
What I have done is set up my business to be as passive as possible. Now my business isn't 100% passive, but I have built it so that I only deal with individuals that have an interest in aproduct or opportunity that I'm involved in.
I don't chase people or hound my friends and family or anyone else for that matter. I don't have to "cold call" lists of leads for hours upon hours. By setting up these systems those that come to me already know a little about me and understand that I am a real person and am serious about their success and business.
The beauty of all of this is that now I only speak to those who want to speak to me. How refreshing!
Anyway, I think I have taken enough of your time. Thank you for stopping by and learning more about me.
I sincerely appreciate you investing your valuable time to get to know me a little better and look forward to hearing from you if you have and queries.
Please get in touch with myself or my business assistant with any questions. We won't bite….I promise.
Best wishes For Your Success,
Stuart Ross
PS. If you are serious about learning from me and creating your digital lifestyle - You can apply here